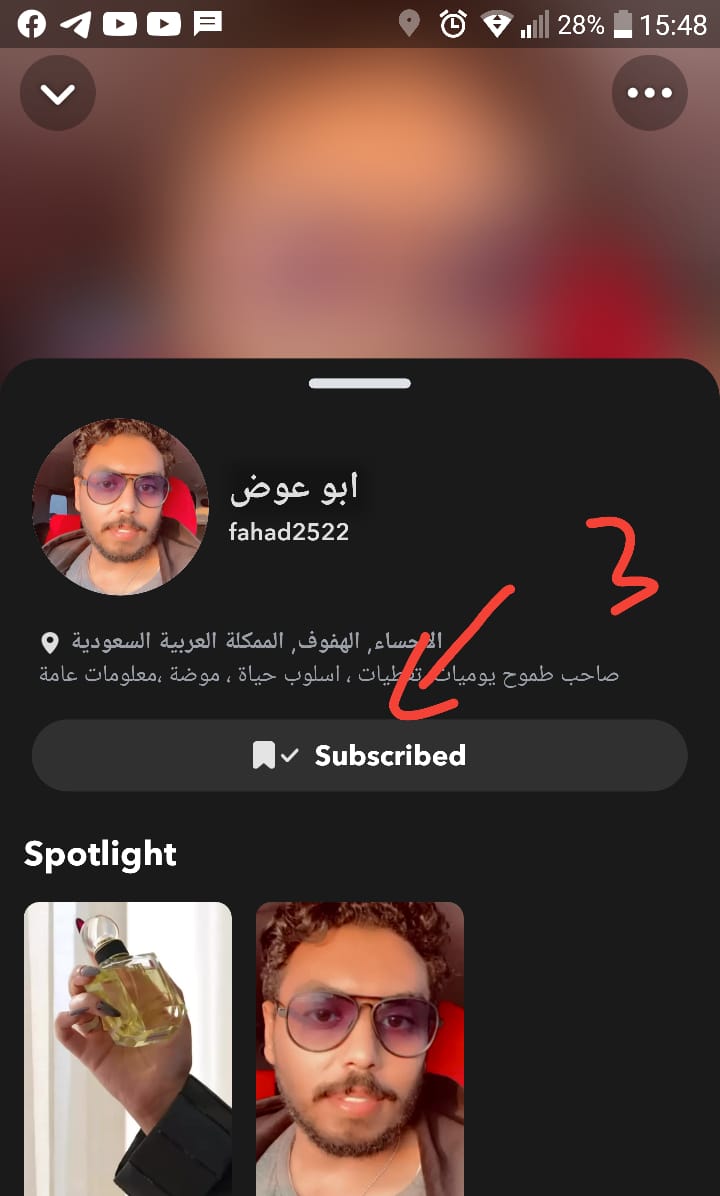 Job Description
THIS SNAPCHAT JOB not Instagram
Subscribe to the two snapchat accounts below
1- Open your snapchat account . and and open your friend SEARCH bar .

Search for this Snapchat account ☞ fahad2522

Find the right Snapchat account as in this job's photo .
2- click on the account
3- Click on the profile photo
4- Click and open the public profile
5- Click SUBSCRIBE
Take a screenshot after you have clicked SUBSCRIBE and subscribed .
Done.
You can follow this little guide with photos to do the easy job correctly
https://imgur.com/a/zwCN9Og ,
Proof to submit = screenshot showing your subscribe + your snap username
Don't ever send me a message private.
How to prove you done it
1-Submit screenshot showing or proof your subscribe to my snap account .
2- Submit your snapchat account URL link ,or your username or your account snapcode
Job Targeting
WORLDWIDE
(this job is available for workers from all countries)
---
---