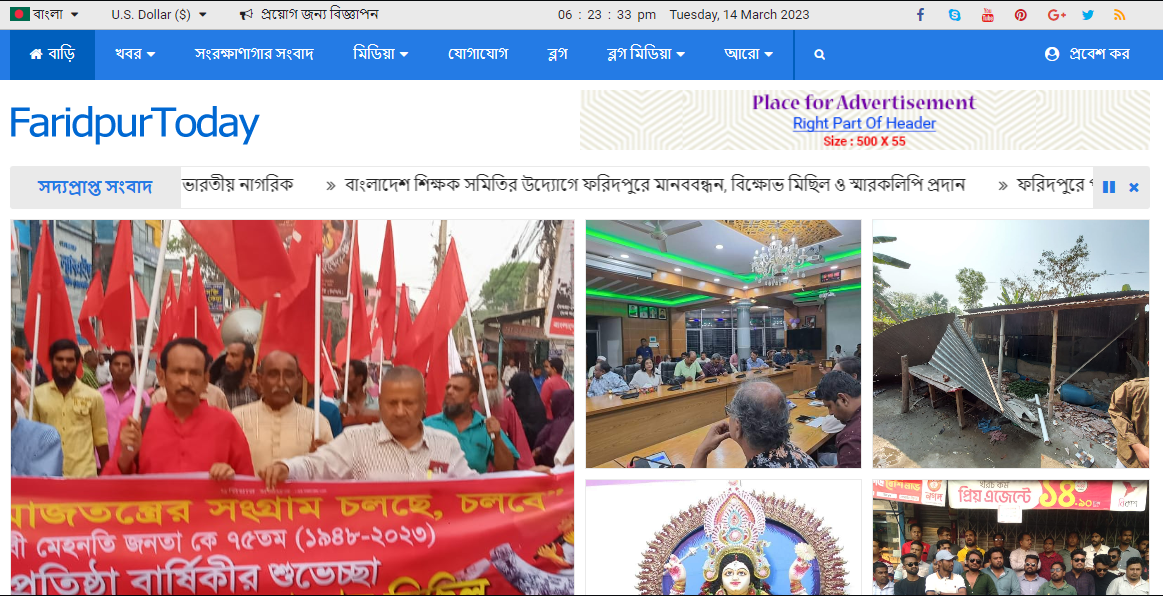 Job Description
01. Go to faridpurtoday.com/home
02. Take a screenshot of home page of faridpurtoday
03. Open any 5 News and stay 1 minute on each news
04. Copy each 5 news link
05. Take Screenshot with browse history and device time.
06. Share any one news on your Facebook profile publicly and take another Screenshot.
How to prove you done it
01. Give me the 5 link
02. Give me the 1st screenshot with device time
03. Give me the 2nd screenshot with share on facebook profile with device time
Job Targeting
WORLDWIDE
(this job is available for workers from all countries)
---
---