About This Gig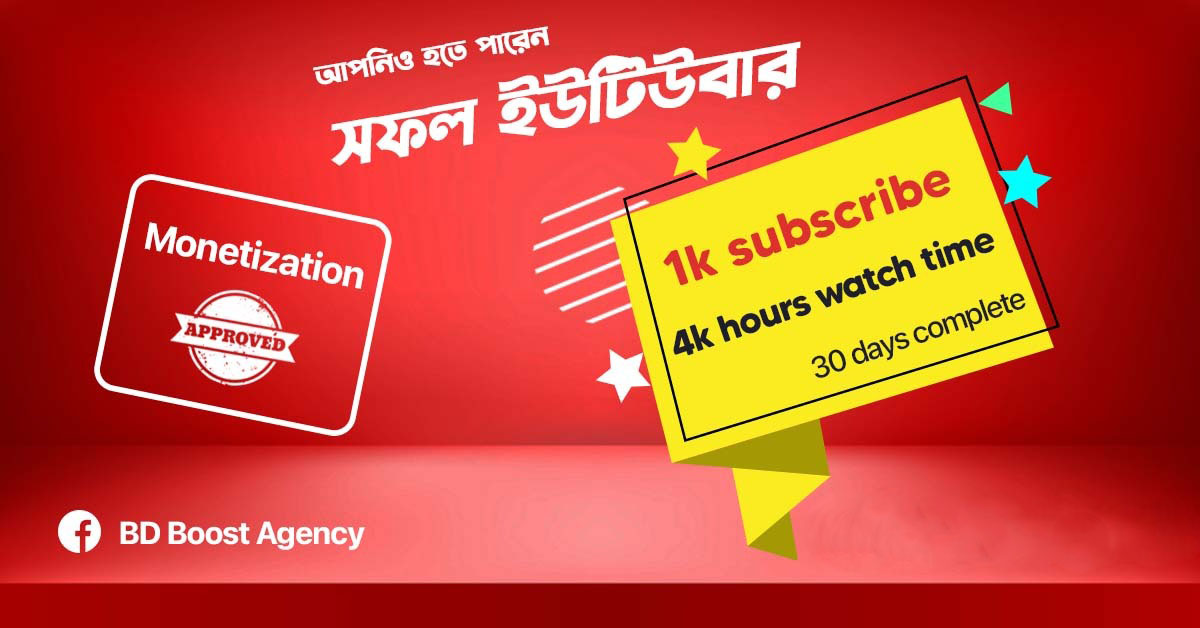 Hi,
Are you looking to monetize your channel and start making passive income?
Definitely, You are at the right place/gigs. I am here to help you achieve YouTube channel monetization requirements
in a faster way with 100% real and completely organic promotion. I will successfully monetize your channel according to youtube rules
Place your order to get the best service to grow your YouTube channel & After giving me the order you will sleep for 30 days and your work is completed.

Work method:💠💠
My service is 100% legit & don't worry about Blocks/Banned.
I will make sure to get you 100% organic real way monetization for your channel.
We promote your video on social media. We have millions of social media users in our community.
So you will get a real audience from all over the world.
The benefit of this gig:-
✅ 24/7 Client support
✅ Real & Organic work (no Bot)
✅ Order Start Appearing in 1-24 hours or less.
✅ YouTube Features Service (YouTube: Suggested/Recommended/Channelpage/Homepage/Search)
✅ Safe and Secure for your Channel
✅ 100% satisfaction guarantee
🔊 Additional Bonus: Available.
Order Requirements:⚠⚠
📋 1. Please a public number of SUBS (Until the order is completed)
📋 2. Channel must have 5 videos (Adult content doesn't accept)
🎬 3. 2 Videos with at least 30min+ duration.
📋 4. Channel Contents Should Be Without Copyrights and Community Guidelines Strike
📋 5. When you change the link or block or hide the subscribers of the channel, the order is marked as completed!!
📋 6. Videos or Channels with age restrictions, countries, hidden subscribers or any other blocking settings will not be able to Run orders
🖇 7. Send us Channel Link
🔎🔎Note: We don't guarantee you will get Monetized after using our service because monetization depends on your content, Youtube will check your content and Its quality Use Your Own Content For Monetization Approval.
Make sure you own all the necessary rights to commercially use all visuals created by you.
FOR ANY QUERY JUST SEND A MESSAGE IN THE INBOX WE WILL GET BACK TO YOU ASAP
Thank you so much.
Best Regard
Munna